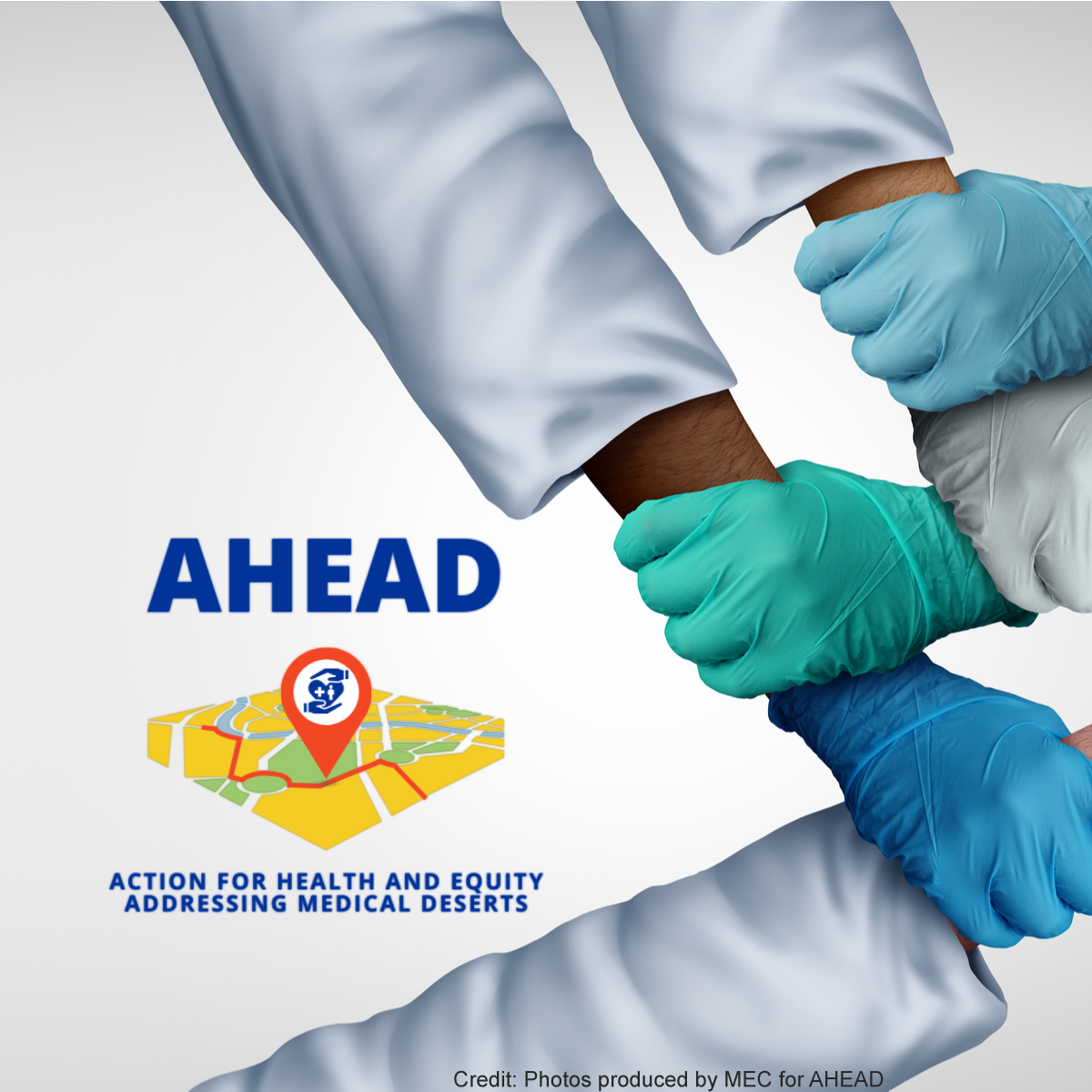 The project Action for Health and Equity: Addressing medical Deserts – or AHEAD – aims to reduce health inequalities by addressing the challenge of medical deserts and medical desertification in Europe. Our goal is to achieve better access to health services, especially in underserved areas, and more equitable access to sufficient, skilled and motivated health workers, starting with the countries involved in the project: Italy, Moldova, the Netherlands, Romania and Serbia. We aim to do this by building knowledge encouraging (digital) innovation in health service delivery and applying a participatory approach to public health policymaking.
Our vision
We envision a Europe in which every citizen can attain the highest standard of health as possible, by having access to sufficient, skilled, and motivated health workers, whenever and wherever possible. This requires strong health workforce policies and strategies – at country level, between countries sharing regions with restricted access to health care, and at EU level.
Our goals
Our project will provide knowledge and tools to a group of relevant policymakers in Member States of the EU and neighbouring countries. They can use these tools to define, design and implement evidence-based reforms in the health workforce field that specifically aim to counteract medical deserts. We will focus on:
Generating evidence on the manifestation of medical deserts;
Building consensus on various policy measures enabling countries to counteract medical deserts;
Discussing policy options.
Our activities
Over the course of the project, we will focus on several activities, such as:
Desk research;
Participatory action research;
Multi-stakeholder consensus-building dialogues;
High-level policy dialogue at national and EU level.