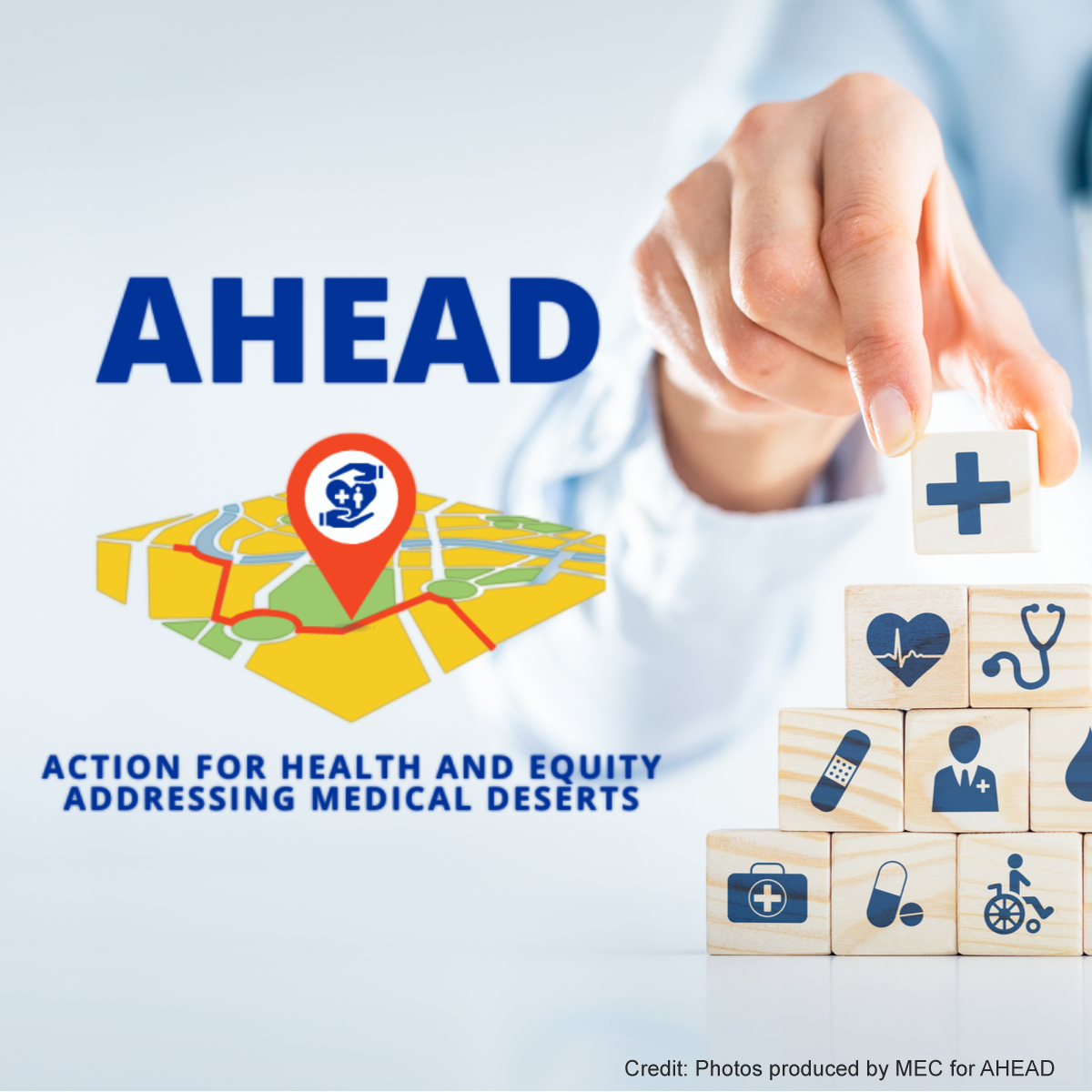 Over the course of the AHEAD project, we will share knowledge and evidence around medical deserts, possible policy solutions, and lessons learnt. We believe that policy makers will be inspired to take action once they 1) are aware of the need to address medical deserts to ensure equitable access to health services, and 2) have knowledge about viable policy solutions to tackle medical desertification. Both in their own countries as well as at EU level. Taking the right actions at the right policy level will benefit affected populations and ultimately, the country as a whole. By spreading knowledge and good practices, we also hope to inspire policy makers outside the AHEAD project countries.
Generating evidence, which will provide insights about medical deserts, in all the variety of manifestations that exist in project countries, is the first step in finding solutions to the problem. This research will contribute to the development of a new, more detailed definition of the concept of medical deserts as well as the development of an interactive tool that can be used to diagnose and monitor medical deserts in project countries and beyond.
Specific activities
Literature review
Case studies
Key informant interviews and focus group discussions
Analysis of existing policies relevant to medical deserts
Building consensus
Consensus building is an important element of policy options development, which ensures inclusiveness of perspectives of different groups in policy development. This part of the project will consist of participatory method guideline development and a phased 'consensus building sessions', both at local and national level.
The results will include:
policy options per country that are innovative and locally relevant, and
a transferable approach and guideline to participatory policymaking, making the system more inclusive.
Discussing policy options
Once locally relevant policy options are ready, policy discussions will be facilitated. National and EU level key stakeholders and relevant decision makers will be engaged to ensure joint reflection on effective, feasible and acceptable policy measures that will aim to counteract medical deserts.
The engagement will take place via activities such as:
Policy dialogues
Roundtable discussions
Online and in person events, seminars and webinars
Key stakeholders include:
Policy makers
Politicians
Representatives of health professionals
Local and national health leaders
Patient organisations
Citizens experiencing inequalities
And many others