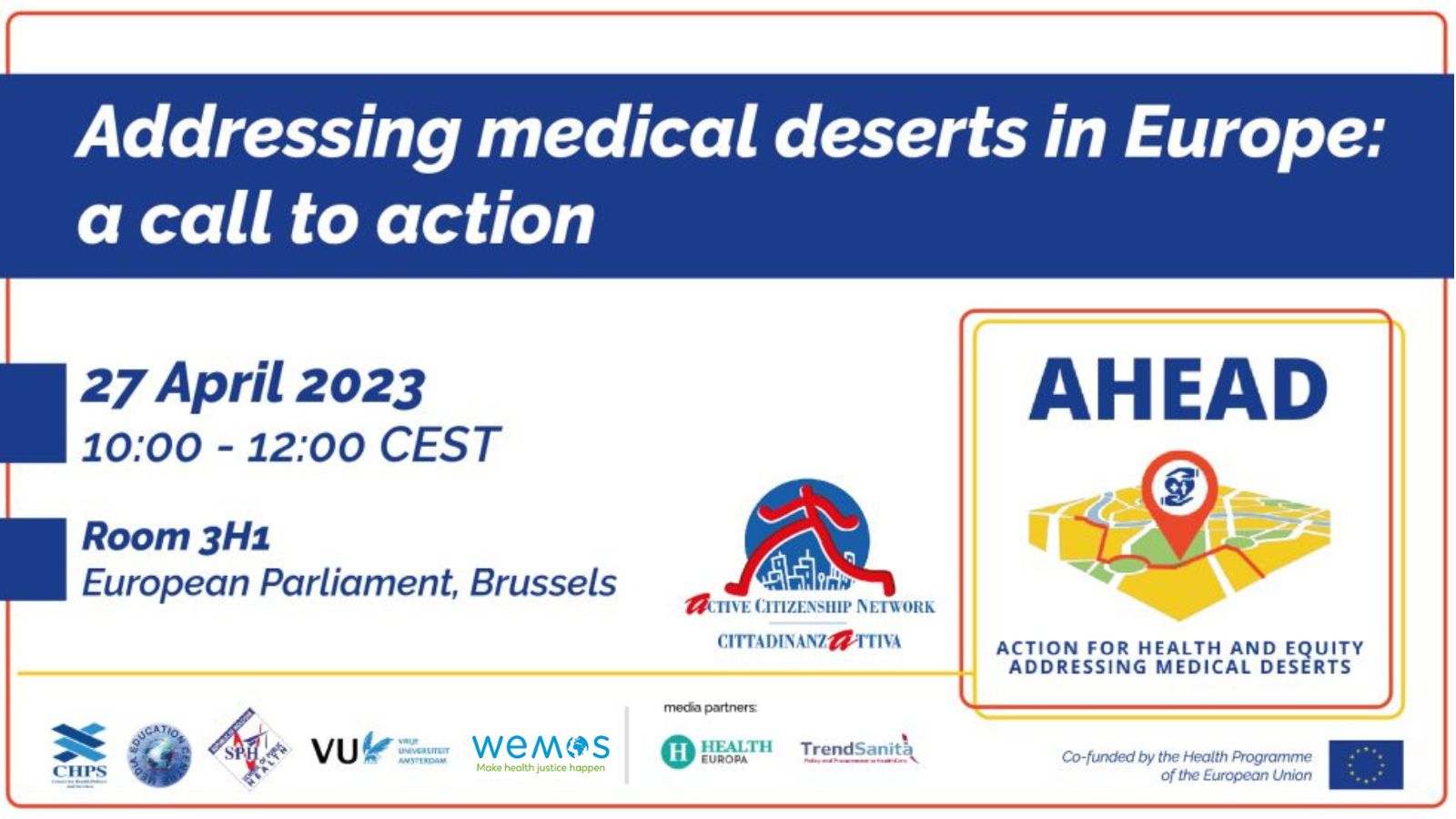 Panelists in the event include:
Katarzyna Ptak-Bufkens, DG Sante
Paolo Michelutti, Coordinator of the new Joint Action on Health workforce planning and forecasting
Dr John Wynn-Jones, EURIPA, the European Rural and Isolated Practitioners Association
Tomas Zapata, WHO European Regional office (pre-recorded intervention)
Dorota Tomalak, Committee of the Regions
Marina Royo de Blas, DG AGRI
With this panel discussion, our ambition is to:
Shortly highlight the main findings of the AHEAD project
Invite reflections by experts and key stakeholders from different, and complementary, areas of expertise
Explore policy solutions to medical desertification by EU institutes and organisations
The event is kindly hosted by MEP Beatrice Covassi.
Moderation by Mariam Zaidi.
Location and registration:
Live from Brussels and online. Registration for in-person attendance is closed. To follow the livestream of the event, please visit this link.
Looking forward to seeing you soon!
The AHEAD Project team