European Health Management Association (EHMA) Conference 2022: sharing our findings on identifying medical deserts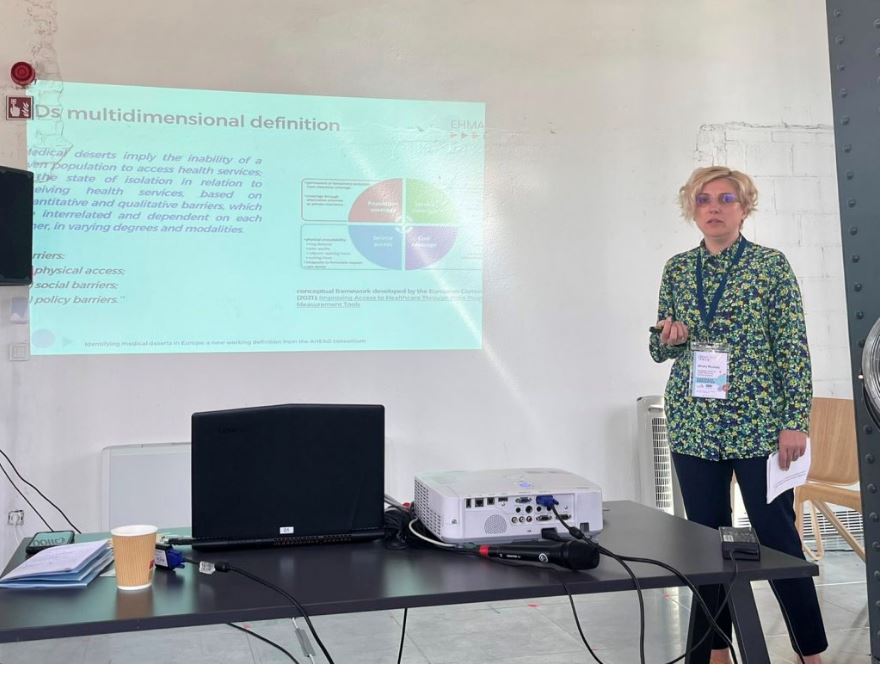 On June 15-17th, AHEAD attended the European Health Management Associaton's (EHMA) annual conference in Brussels. Titled 'From people to systems: leadership for a sustainable future', the conference focused on exploring challenges and solutions for creating sustainable health systems and ways health managers can lead towards them. On June 17th, Mirela Mustata (from our AHEAD partner organisation CHPS) presented our literature findings on identifying medical deserts in Europe during an engaging abstract session.
Aysel Rahimli (AHEAD programme coordinator): ''It was fantastic to participate (in our first) in-person conference. We are proud to have our Romanian colleague Mirela represent us and present our preliminary version of the working definition of medical deserts, paving the way for a standardised approach to identifying and monitoring medical deserts in Europe. It was inspiring to hear about the research of other organisations and consortia that are working on similar issues on access to medical services, addressing health workforce shortages and retention, and improving health outcomes of marginalised and vulnerable populations, often in remote and rural areas.
We also were happy to have finally met several colleagues with whom we had only had online interactions during previous months. Returning to some in-person normality is a positive step towards successful collaborations and planning sustainability of our projects. It was also great to see other colleagues that are part of the EU Health Workforce Projects Cluster and the EU Health Policy Platform!''
Upcoming webinar… AHEAD!
We are organizing the next AHEAD webinar behind the scenes. We look forward to sharing our country findings with you during this exciting session. Stay tuned for the full programme, speakers and date!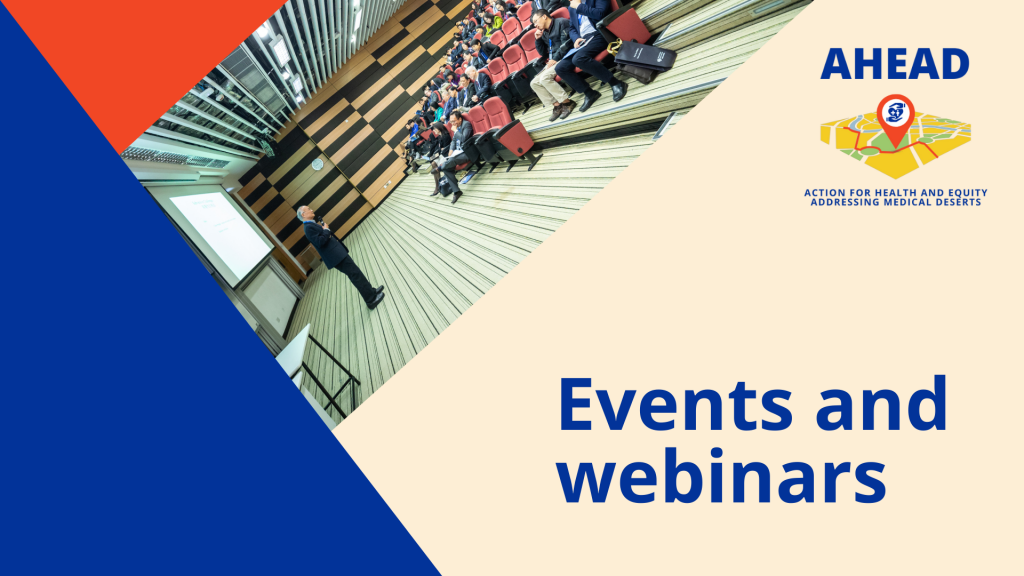 AHEAD-Media Education Centre, Obilicev venac 21, 11000 Belgrade, Serbia
Copyright © 2021 AHEAD, all rights reserved
Unsubscribe