​Addressing medical deserts and the health workforce crisis in Europe is a joint concern and a joint responsibility. Many different actors need to work closely together and act now to tackle medical deserts in Europe. This was our call to action during our policy dialogue event in the European Parliament in Brussels, on April 27.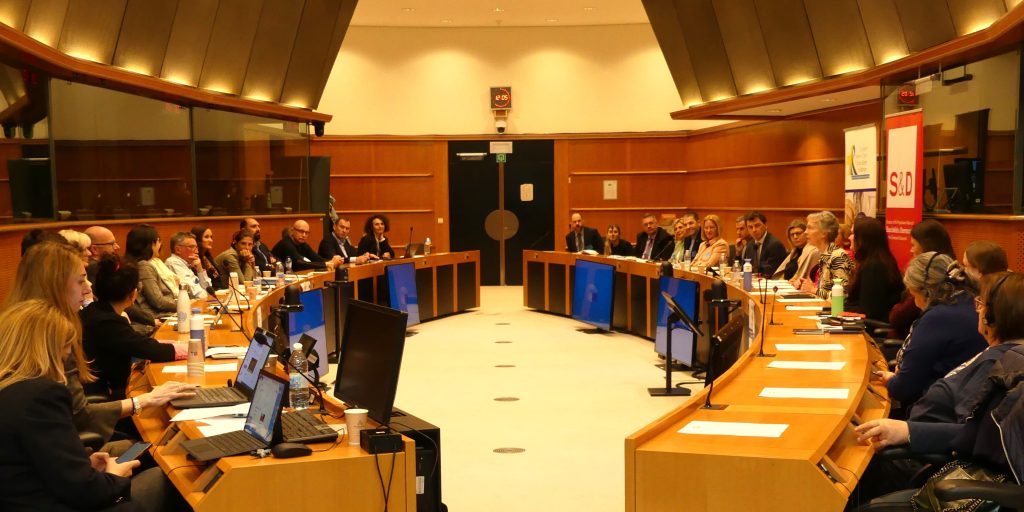 To put our call for multi-stakeholder involvement in addressing medical deserts into action, we organized this event, inviting Members of European Parliament in the European Parliament. We were delighted that we were hosted by Member of European Parliament Beatrice Covassi (Group of the Progressive Alliance of Socialists and Democrats (S&D), Italy). Our moderator, journalist Mariam Zaidi, excellently facilitated the dynamic discussions. Our diverse expert panel reflected on the problem of medical deserts in Europe and explored concrete policy solutions to address them:
Katarzyna Ptak-Bufkens, DG Sante
Paolo Michelutti, Coordinator of the new Joint Action on Health workforce planning and forecasting
Dr John Wynn-Jones, EURIPA, the European Rural and Isolated Practitioners Association
Tomas Zapata, WHO European Regional office (pre-recorded intervention)
Dorota Tomalak, Committee of the Regions
Marina Royo de Blas, DG AGRI
AHEAD project coordinator Aysel Rahimli (of Wemos – lead organisation of AHEAD) set the scene by highlighting the main findings and innovative deliverables of our project, such as the Medical Deserts Diagnostic Tool and participatory consensus building methodology.
The discussions were dynamic, with the panel agreeing that the time is certainly now to address medical deserts. Solutions would therefore be multi-faceted. For example, Dr John Wynn-Jones (EURIPA, the European Rural and Isolated Practitioners Association) stated that so-called 'urban narcissism' should be addressed and that it is important for policies to also contribute to making rural medicine attractive. AHEAD project lead, Corinne Hinlopen (global health advocate at Wemos), closed the event with inspirational closing remarks, emphasizing that the momentum for concrete action is definitely here. The end of the AHEAD project therefore does not mean that this topic is closed, it is a start (or as she called, 'a comma, not a full stop').
Want to know more or re-visit our event? Have a look at this dedicated YouTube playlist on AHEAD lead partner Wemos' YouTube channel, which includes (among others) a livestream of the event, a compilation video as well as an interview with AHEAD project lead Corinne Hinlopen about how to keep the momentum for dialogue for action on medical deserts going.